While no one way works for everyone, many people have found that the best way to recharge and unwind is to heal in nature and spend time in an outdoor infrared sauna. This cool trend has also encouraged meditation in Zen gardens because they help you get meditators closer to nature and gain a sense of grounding, leaving those taking the class feeling calm and at peace.
The calming presence of nature is often seen as a critical component in healing, which has prompted the Japanese Sauna culture to provide an outdoor sauna with a view looking over a Zen garden. Infrared saunas have long been used for relaxation and detoxification, and many people find them to be an effective way to reduce stress. The heat of the sauna can also help improve circulation and relieve pain.
If you're looking for a way to relax and detoxify your body, an outdoor sauna with a Zen garden view may be what you need! It's vital to comprehend the relationship between an outdoor sauna and a Zen garden and how this potent combination might provide you with the healing and comfort you desire.
History of Zen Gardens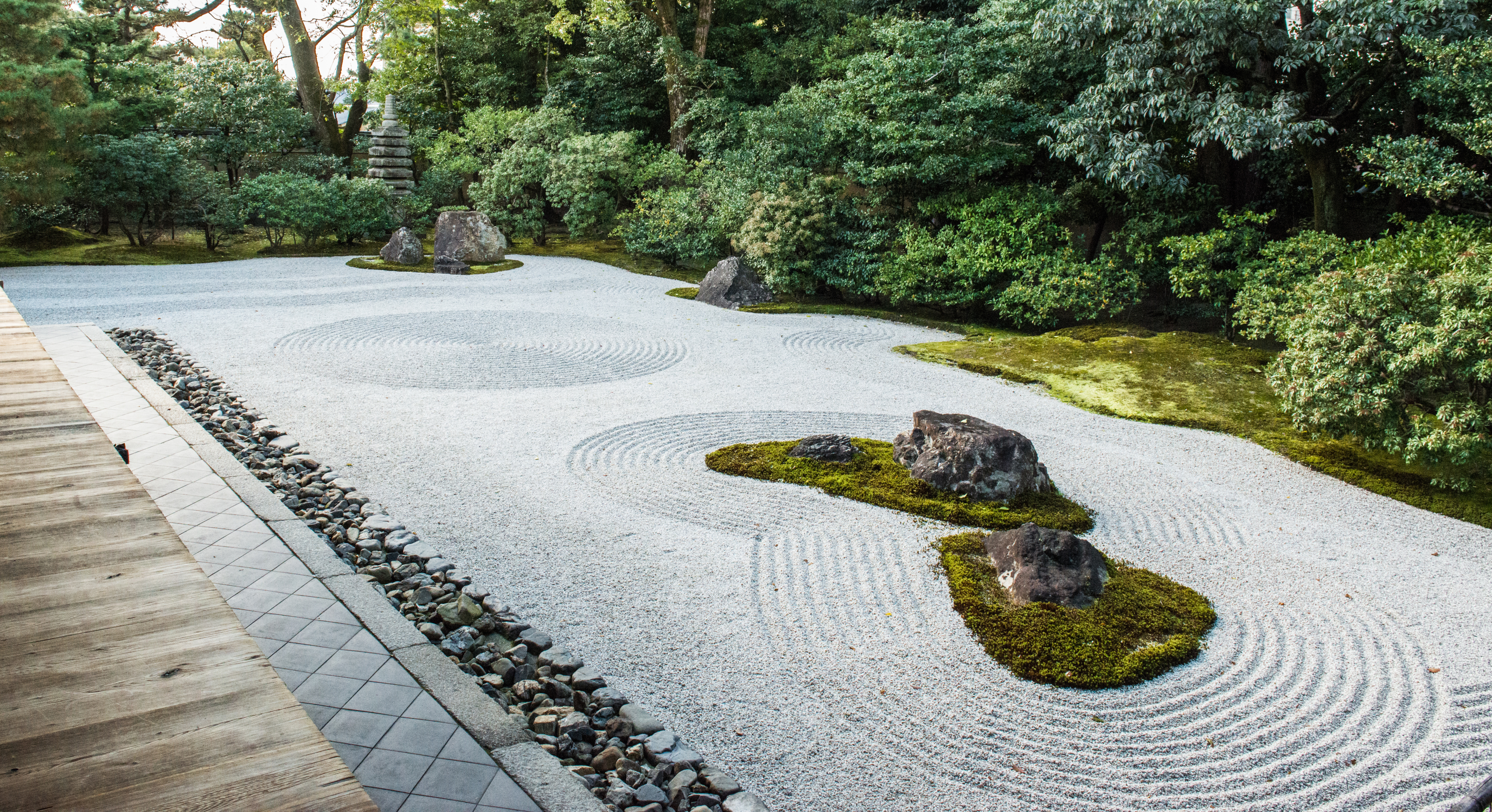 In the Heian period (794-1185), dry, rocky grounds were constructed as part of conventional gardens. The ishitate-so, translated as "monks who arrange rocks," were given authority and placed nearby the rocks to protect the unique landscaping projects. Although these were not professional gardeners, the Buddhist monks cared deeply about creating beautiful landscapes and gardens to express their faith through nature.
These monks were so successful in their works that many of the rocks they placed are still standing today. Amongst their most notable achievements is the creation of the Saiho-Ji or "Moss Temple" garden in Kyoto. This temple was rebuilt in 1339 and featured 120 different kinds of moss. The Zen Garden is also one of the projects undertaken by these monks, which is still relevant and celebrated in modern culture.
However, it was not until the Muromachi period (1336–1573) that Zen rock gardens reached their peak popularity and persisted as a classic. The practice of Zen landscape design, which is also known as the "Japanese rock garden," was developed by Muso Soseki, a significant Zen monk who is credited with creating some of the oldest rock gardens and bringing the style to the forefront.
Less emphasis was placed on the beauty and vanities of nature during the Muromachi period. As a result, while Heian gardens mirrored life's ups and downs through nature, Muromachi rock gardens avoided ephemeral elements and meaningless surfaces of the physical world. Zen gardens were typically made of rocks and sand to emphasize the true essence of life and nature rather than its passing beauty.
This isn't to say that the Muromachi landscape designers didn't remember the past's pond gardens. Zen rock gardens were simply pond gardens without water. Zen monks rake wavy patterns in the sand as a substitute for rippling water movements. The garden's stones represent aspects of typical Japanese gardens, such as islands, mountains, trees, bridges, etc.
Brief History of Saunas and Sauna Culture in Japan
Finland was the first country to start using saunas dating back centuries. Saunas were initially designed and used as a form of a bath, but it soon became more than just cleaning up-the temperature was raised in these hot rooms so high that people would sweat out toxins from their bodies while relaxing too! Many women gave birth to babies there because they felt its beneficial properties helped bring on labor smoothly. This practice of self-cleansing in a sauna soon spread outside of Finland to other countries as the years passed.
However, Finland was not the only country to embrace the notion of sauna sweating for detoxification. The Japanese also had their version of the sauna, known as a smoke sauna, constructed in caves.
Since ancient times, the Japanese have been burning fires to bring heat and smoke into their saunas. In the 900s, they would throw water on hot stones to create steam and a soothing environment for relaxation and cleaning the toxins from the body. The wood-burning saunas proved to have many benefits for both the mind and body. They are great for relaxation, detoxification, improving circulation, and relieving stress.
Saunas and Zen Gardens at Famous Resorts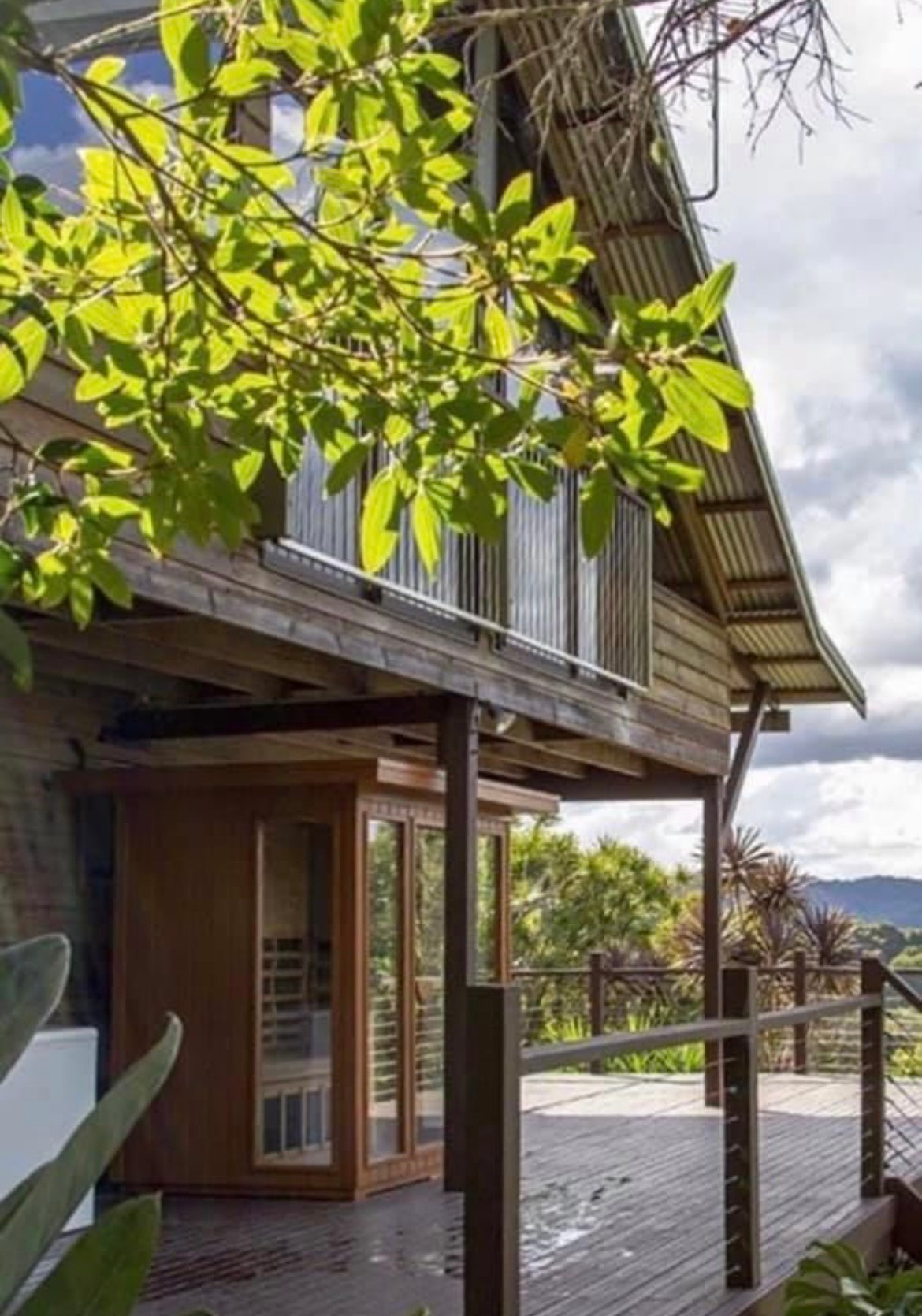 In the modern world, where time is money, and stress levels are high among all demographics- even if one has a luxurious lifestyle, they may want to take extra steps towards relaxation. This is why the combination of a Zen garden and an outdoor sauna is becoming increasingly popular worldwide, including in the United States. The sight of a Zen garden, with its tranquil environment and healing effects of a dry sauna on your mind and body, makes for the perfect relaxing combination.
Today, famous resorts have recognized the impact that a steam bath in a steam sauna located in a Zen garden may have on their visitors. As a result, they are now offering this unique experience to their patrons. The inviting Zen garden with an included cold plunge pool for an after-the-sauna dip is the perfect place to escape from a hectic life and busy schedule. It's also one of many ways that modern resorts have gone above and beyond in providing guests comfort and relaxation – even if they're traveling on business!
Building Your Own Zen Garden in Your Backyard
Combining a traditional sauna and garden is an elegant way to experience tranquility. However, with the rise in popularity of home wellness options, there's no need to go on special trips anymore! Many homeowners desire to have that level of tranquility right there in their homes.
Gravel paths, sculptures, and a plethora of plants add to the meditative oasis in the heart of any urban landscape. With so much tension worldwide, it is more important than ever to find calm within yourself through gardens like the Zen garden – which helps restore balance and fosters self-awareness.
Creating your oasis is finding the right balance of materials, colors, and textures that reflect your unique style to exude relaxation. For example, using natural materials such as wood, stone, and plants will help you achieve a more organic feel that connects you with nature.
The Earth-Friendly Alternative – How Rock Gardens Make Backyard Care Easier
Zen gardens are a great way to get outside and spend time in nature. These gardens are also called minimalist dry landscapes because they have few plants, no water features, or other artificial objects placed within the space.
Instead, this garden includes natural elements like rocks, gravel, sand, and wood, all of which may be found in your backyard! A Zen garden is generally enclosed by a wall, fence, or hedge, providing a quiet area away from the outside world's distractions.
A Zen garden disregards the elements that make a traditional garden high-maintenance, making it aesthetically appealing yet straightforward. Here are a few more advantages of choosing a rock garden for your garden:
Adds a Natural Flair to Your Outdoors
Stones and pebbles may give your garden design a more natural appearance. To add versatility to your design, use a range of rocks —from small, smooth pebbles to large, hard-edged rocks.
You can decorate your backyard as you choose; add bright plants, pathways, water features, and whatever takes your fancy. In addition, if you're feeling down, tired of your current stones, or want to exchange them for something different, you may easily do so.
Easy Maintenance
Have you ever considered rock gardening to keep your yard looking good? It is perfect for people who don't want the hassle of regular mowing, watering, and weeding! The lack of grass is one benefit of choosing a rocky cover. You won't have any pesky weeds cutting up your yard or need regular maintenance like mowing and watering!
Inspires Tranquility
You can overcome your lawn's monotony with rock gardening. As a traditional practice in Japan, Zen gardens imitate the essence of nature and inspire tranquility in those who visit them! The creators of these gardens would rake designs in the sand to express their emotions and create an impression for those who saw them. Using the rake method also aids in the development of mindfulness and concentration. You can make your Zen garden out of pebbles, gravel, and sand.
How a Zen Garden Makes Sauna Use Even More Enjoyable
A steamy hot sauna bath in a Zen environment is ideal for unwinding, leaving your mind and skin nourished and regenerated. Sauna bathing has many benefits, including improved circulation, increased sweating, which helps flush out toxins, and relaxation of muscles. The high heat in a sauna also helps to improve the appearance of your skin by opening up pores and increasing blood flow. This bath experience with such a tranquil view of the Zen garden will leave your mind and body truly refreshed.
After your sauna bath and perhaps a cold plunge, you can enjoy the peacefulness of the Zen garden by spending some alone time there or reading a book. This is a great way to relax, de-stress and soak up the unique atmosphere. With a healthy body and a calm mind, you'll be two times more refreshed than if you went into a standard sauna.
Placing Outdoor Saunas in Your Zen Garden
A private sauna in a Zen garden is an excellent idea for anyone who wants to care for their mental and physical well-being. It has been proven to be one of the most relaxing methods known. Saunas in Zen gardens are also becoming more popular worldwide as people realize how wonderful they can be! Here are a few of the advantages of learning about this new landscape development project:
It is Cost-Effective
When you invest in a sauna, you may be expecting to spend a significant amount of money and time on it. However, once you have completed your project, you will discover that owning your sauna costs far less than visiting a public one from time to time. You will save money in the following ways:
A sauna bath's health advantages might help prevent more severe and costly health issues in the future.
It may be used for little get-togethers rather than for a lavish picnic.
There are no membership fees involved.
It Improves Relaxation
The power of nature may be experienced while having a sauna bath in a natural setting like a Zen garden. Using soothing surroundings for a bit of self-care has proven beneficial to physical and mental wellbeing. Your beautiful Zen garden environment and the joy you get from your efforts will undoubtedly take your experience to the next level.
How to Set Up Your Sauna in Your Zen Garden
Although a do-it-yourself sauna construction is an excellent choice, purchasing a pre-built outdoor sauna is the simplest way to set up a garden sauna. You'll save time and effort with a custom sauna room and preserve your yard's appearance.
Although it may be pricey, working with skilled contractors is the only way to avoid future issues and more costly repairs when putting up prefab saunas. These experts will work with you to pick the ideal location for your sauna and handle any electrical or plumbing concerns that you may encounter along the way.
Financing and the Cost of a Home Sauna
Are you questioning the price tag for building a sauna? The typical cost of a sauna varies depending on the sort. Depending on the size and payment choice, traditional saunas range from $6,000 to $11,000+ while an infrared sauna costs between $4,400 and $9,000+. You must talk with your local sauna shop about possible financing alternatives to choose what's best for you.
Many sauna builders are eager to provide you with the most acceptable financing alternatives through a pre-approved credit card provider, ensuring that purchasing your sauna is even more affordable. Once you've chosen a provider, you'll need to select your preferred monthly payment plan based on your budget and financial situation.
Do You Want to Buy a Sauna But Aren't Sure How?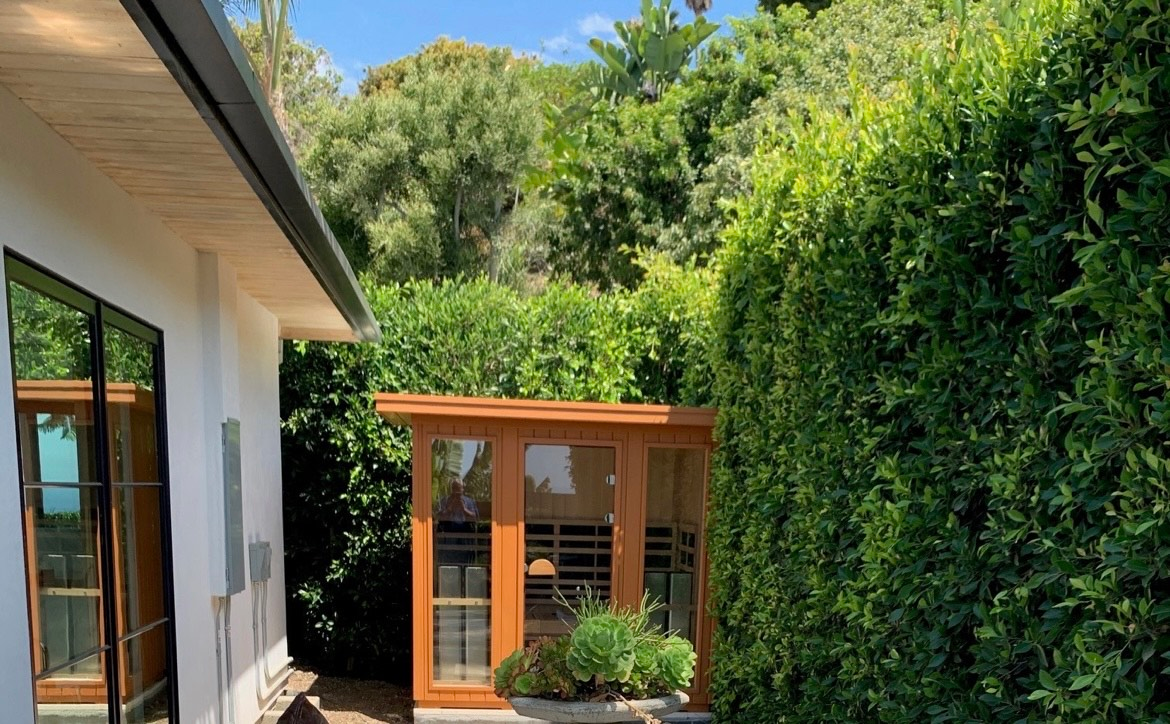 At The Sauna Life, we know what you're going through, and we want to help make it easier for you! From the very beginning of your sauna journey, we are here to help you every step of the way. The Sauna Life is here from the first step of deciding what sauna is suitable for your home or business needs, whether you'd like an electric sauna or an infrared sauna, the sauna costs, and the sauna installation to help and answer any questions you may have.
You may contact us at The Sauna Life for a free consultation to determine what prefab sauna is ideal for your house and if you require a financing option. We're delighted to assist you in taking the initial steps toward becoming a new sauna owner!