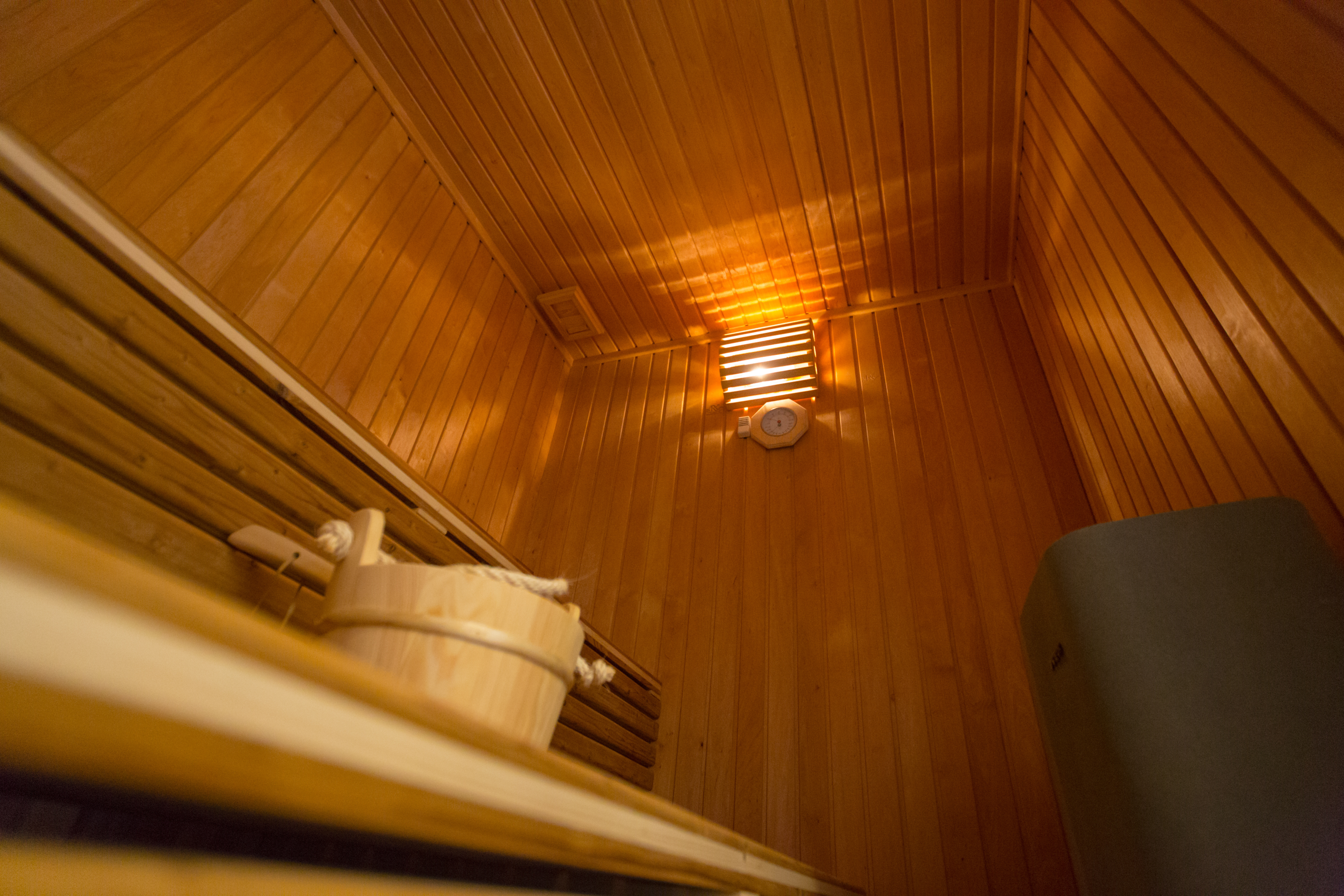 The outdoor sauna has been around for thousands of years and is a vital aspect of many people's lives. It may have started as a way to purify oneself with the traditional Finnish sauna, but over time, its simple designs (utilizing a wood burning heater) have evolved into exotic models (that utilize infrared technology) that serve an even wider range of purposes from relaxation and weight loss, all the way up to heart health!
When it comes to heart health, using a backyard sauna has benefits that are hard to beat. Saunas help your body release endorphins, which are hormones that act as natural painkillers. Endorphins also have mood-boosting effects, so not only will you feel better physically after a sauna session, but also mentally refreshed. This is simply one of the many advantages of having an outdoor sauna. Many people across different cultures nowadays enjoy the sauna experience as a method of maintaining general health and enhancing their quality of life.
Why you Should Incorporate an Outdoor Sauna into Your Home Renovations
Many outdoor saunas are a great way to escape and enjoy some peace during these unprecedented times. They provide you with the sanctuary that your home needs, where only those close enough will have access when they visit! Here are some of the advantages you may expect from a private outdoor sauna:
Relaxation
A sauna can be used to unwind and relax, as the heat in a sauna promotes better blood circulation. This is usually associated with enhanced feelings of well-being. A sauna session might also help you get a better night's sleep, according to studies.
In addition to the release of endorphins, body temperatures drop at bedtime as a result of the sauna session. The slow, soothing reduction of endorphins is essential for sleep. Many sauna bathers around the world have described the profound slumber they experience after bathing in a relaxing heat of a sauna.
Social Gathering
The steamy, hot, and relaxing environment of a sauna is the perfect spot to socialize with friends and peers, and there are several reasons why saunas are such great places to socialize. First, the heat of the sauna relaxes people and makes them more open to conversation. Second, the close quarters of a sauna promote a feeling of intimacy and camaraderie. Finally, since these private garden saunas are free from disturbing noises, it is much easier to enjoy a quiet conversation with close friends.
Health benefits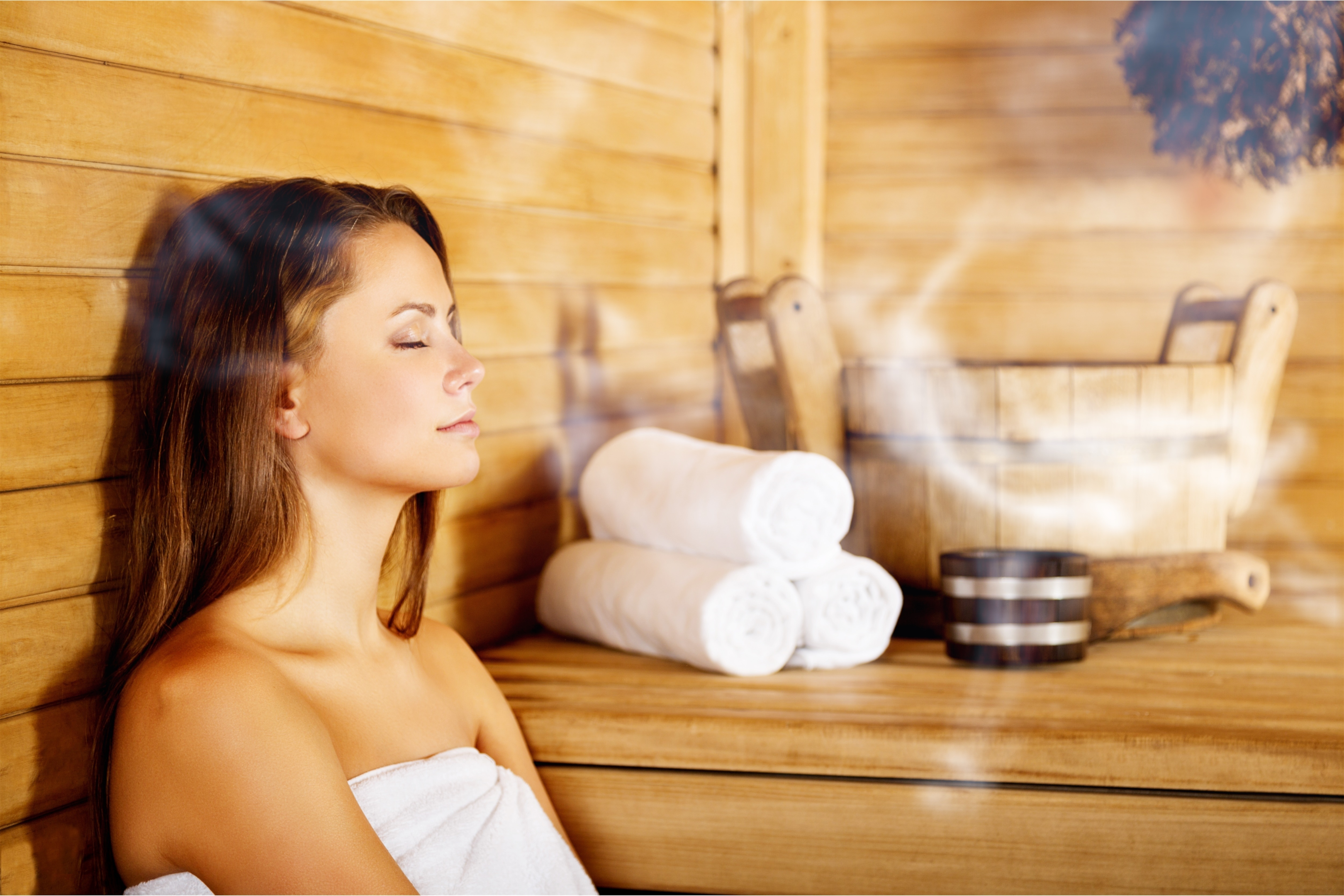 Regulate Body Temperature
Sauna use raises body temperature, which helps the body fight infections in a variety of ways by affecting germs directly and boosting the activity of the immune system. We all know that when we get hot, our body temperature goes up and this affects how the immune system works.
It turns out that this shift in body temperature activates the immune system, just as it would during a fever. Saunas may therefore help to rejuvenate the body, which may be one of the reasons behind the many health advantages associated with sauna bathing regularly.
Improved Cardiovascular Health
A recent study revealed that a trip to the sauna can really give you an extra boost. Not only does it increase your pulse by 30% or more, but almost twice as much blood will pump through your heart when returning from one of these sessions!
You can improve your heart health in the same way as you would during a workout, but you avoid the risk of blood pressure increasing. Sauna usage is quite safe for most individuals, including those with heart problems. However, if you have doubts regarding a heart condition, you should check with your doctors before using one.
Boosts Skin Health
A sauna may be beneficial for your skin, although the effects may vary depending on your skin type. In general, saunas can help increase blood flow and open your pores. This can boost your skin's strength, elasticity, and overall health. If you have dry skin, a sauna may also help hydrate your skin by increasing circulation and collagen production. In addition, the increased blood flow can also help to flush out toxins and impurities from the skin.
Are Outdoor Saunas Easy to Incorporate into Your Home Renovation Project?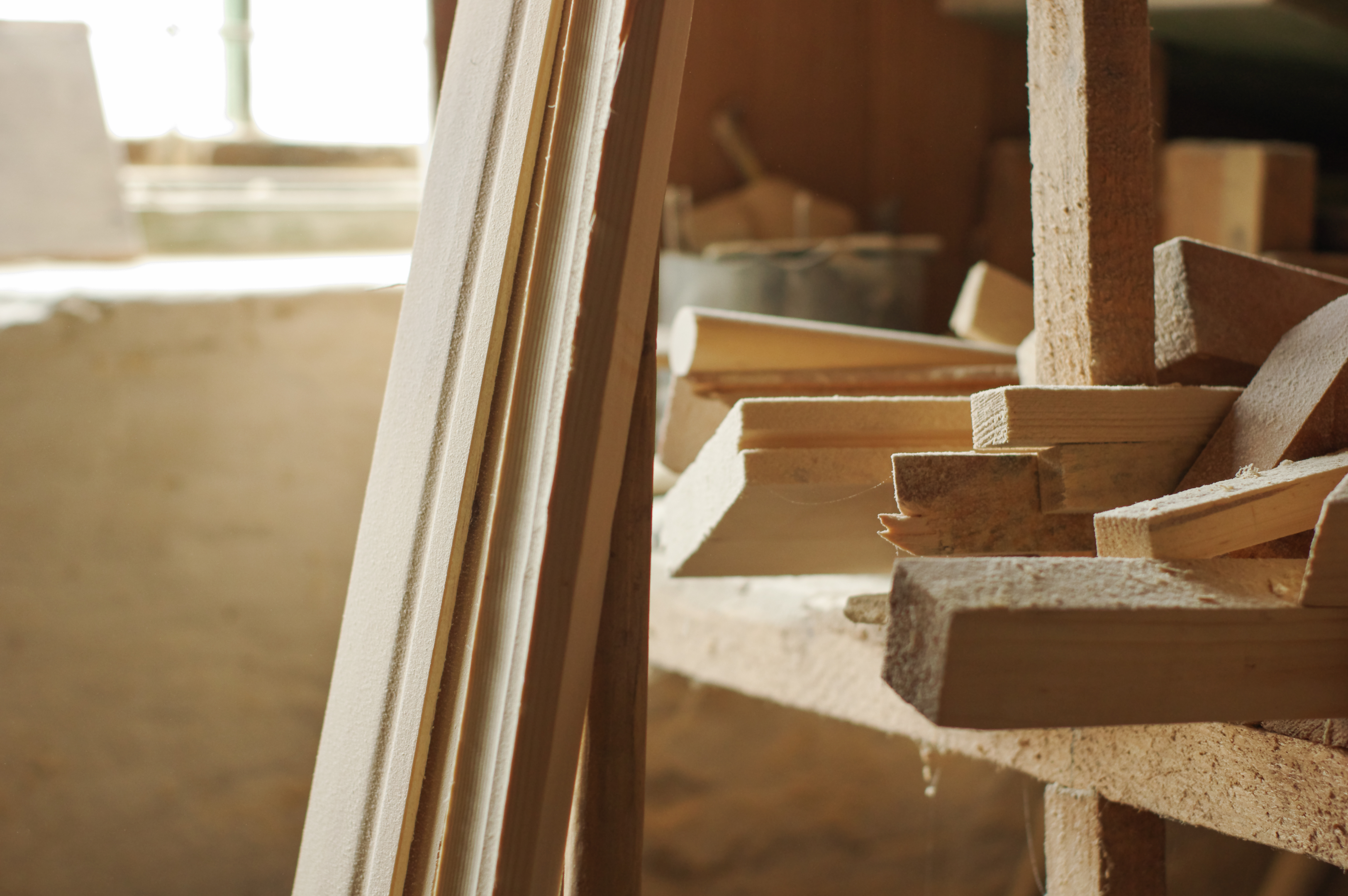 Yes! It is easy to incorporate outdoor saunas into your home renovation project. You can purchase a sauna kit and have it installed in your backyard or on your deck. You may also opt for prefabricated outdoor saunas that are ready to be assembled. There are many different sizes, shapes, and styles of outdoor saunas to choose from. Here are a few more reasons why adding an outside sauna to your house renovation project will be in your best interest:
It Improves Your Pool Area
An outdoor sauna will be a great addition to your pool area if you have one. Outdoor saunas are versatile and may be created and used to complement a pool house, transforming your pool area into a full-service luxury health club.
Saunas may likewise assist you to extend the length of time you can utilize your swimming pool – since saunas are used all year. You may use your pool to cool down and regulate your body temperature after a sauna session, rounding out your health care regimen.
If you have an inground or above-ground pool, you can enjoy the benefits of an outdoor sauna without needing to make any major changes to your existing pool area. Simply build the sauna next to your pool and enjoy!
Increases the Sale Value of Your Home
It's easy to see why homeowners are increasingly turning their backyards into personal spas. A well-designed outdoor sauna can be a great addition that will increase the value of your home and create an inviting area for relaxation and social gatherings between family and friends.
It is important, however, to work with skilled contractors while designing an outside sauna since this will ensure that the sauna is built in the best circumstances, resulting in longer life and adding value to your home.
You Get to Save Some Money
Aside from the health advantages, having an outdoor sauna may save you money on club memberships and help you avoid time spent traveling to a sauna. If you have the space, a summer house or garden shed can be easily converted into a private sauna without breaking the bank.
Things to Consider Before Seeking the Perfect Outdoor Sauna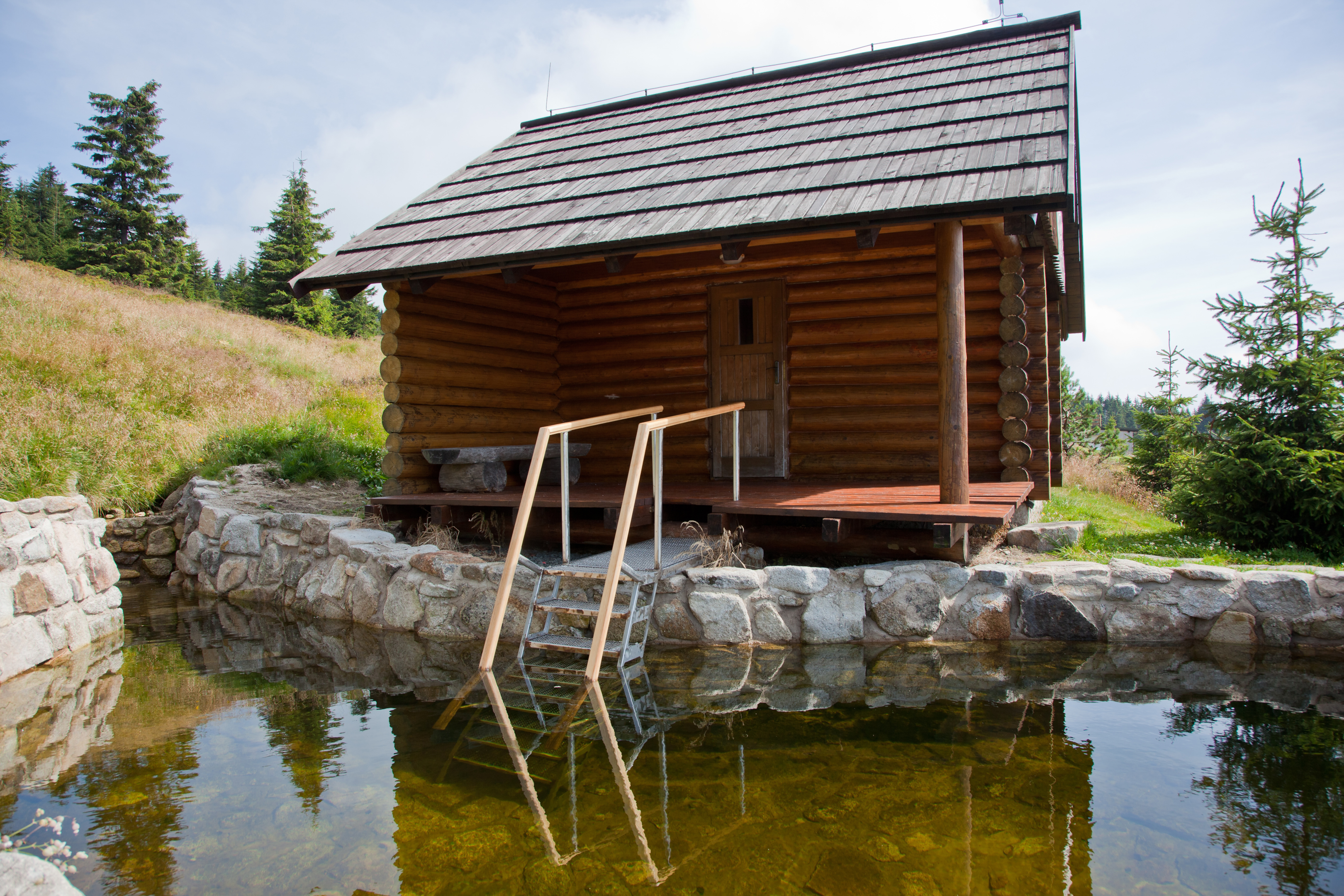 Consider the Available Space
There's no better way to celebrate than with a good sweat, and you'll find outdoor models that can fit eight people in them. But if your yard doesn't have enough room for one of these large-size models then it might be time to consider a much smaller outdoor sauna instead!
If you don't have a lot of space in your yard, then a smaller outdoor sauna might be the best option for you. Smaller models (5×7-foot) can still accommodate up to three to four people, but they won't take up as much space as a larger model. If you want to be able to use your sauna in addition to other outdoor amenities in your yard, this is an excellent choice.
The Shape of Your Backyard
Another thing to think about is the shape and design of your backyard. If you have dedicated an entire side of your yard or garden to the sauna, you can expect it to be square or rectangular.
However, if you're constructing a sauna in a nook, you may make it resemble this nearly triangular-shaped sauna. A triangle-shaped sauna works best in a narrow corner, while the barrel form is ideal for a sauna with a pool next to it.
What is the Flooring Foundation?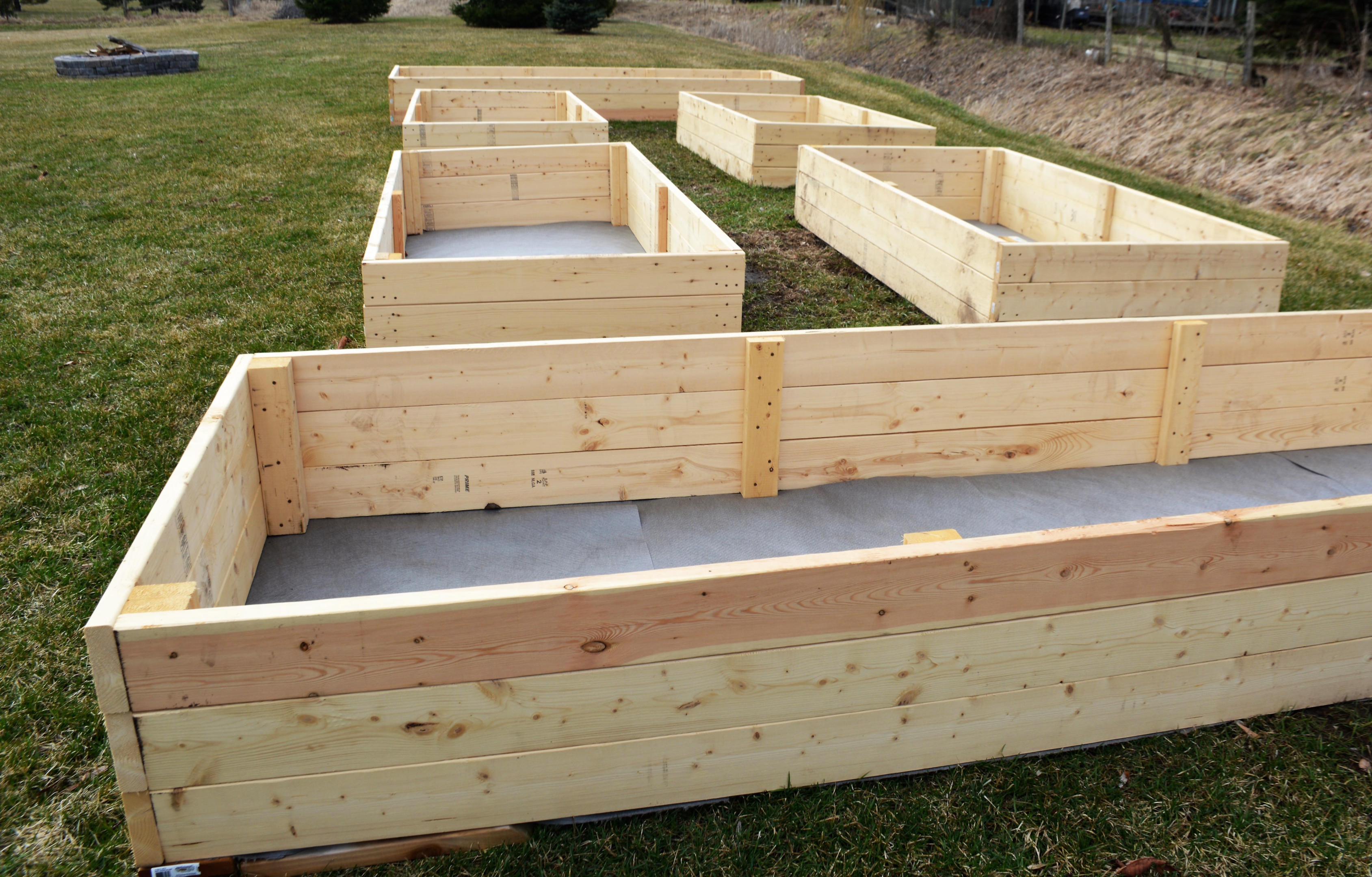 When looking for sauna flooring, make sure it fulfills four criteria. First and foremost, it must be slip-resistant, non-absorbent, non-porous, and easy to maintain. These characteristics will help guarantee its longevity while also making its usage more beneficial to you. You may pick from these three flooring types that fit the aforementioned guidelines:
Wood
A steam sauna or an infrared sauna is often found in a softwood interior. Softwood is low-cost and energy-efficient, making it a popular choice for sauna walls and floors. In addition, softwood will absorb more heat from the steam than hardwood and will not be too hot to the touch.
Concrete
Concrete may also make a fantastic sauna floor. Not only is concrete extremely durable, but it is also easy to clean. Concrete, however, may be somewhat cold underfoot. Therefore, to enhance underfoot comfort and speed up dry time after use or cleaning, you should install floor electric heaters throughout the space.
Tiles
Ceramic or porcelain tiles are an excellent and popular choice for wet rooms and sauna areas alike. They are easy to clean and maintain and provide a slip-resistant surface that is ideal for these types of wet environments. Tile is also a great choice for those who want to create a custom look in their sauna, as it comes in a wide variety of colors, styles, and sizes.
Neither of these materials is known to accumulate liquid, but ceramic is more permeable than porcelain, resulting in a greater probability of water absorption. Furthermore, keep in mind that although slip-resistant tile alternatives exist, you should still exercise caution when walking on it wet to avoid falling.
Outlets
You must also think about the Outlets in Your Backyard, as well as whether they are taken up by other outdoor electrical gadgets such as patio lights, appliances, and garage circuits. This is because your sauna will be a dedicated outlet that is not utilized by anything else.
You may also want to consider putting up an exterior outlet. This is a convenient option for connecting power tools, a radio, and so on. It may be placed on the side or back of the sauna for aesthetic reasons. Note that exterior outlets must be GFCI protected, be of the "weather-resistant" variety, and come with an in-use weatherproof cover.
Is an Infrared Sauna the Best Option for Your Outdoor Home Sauna?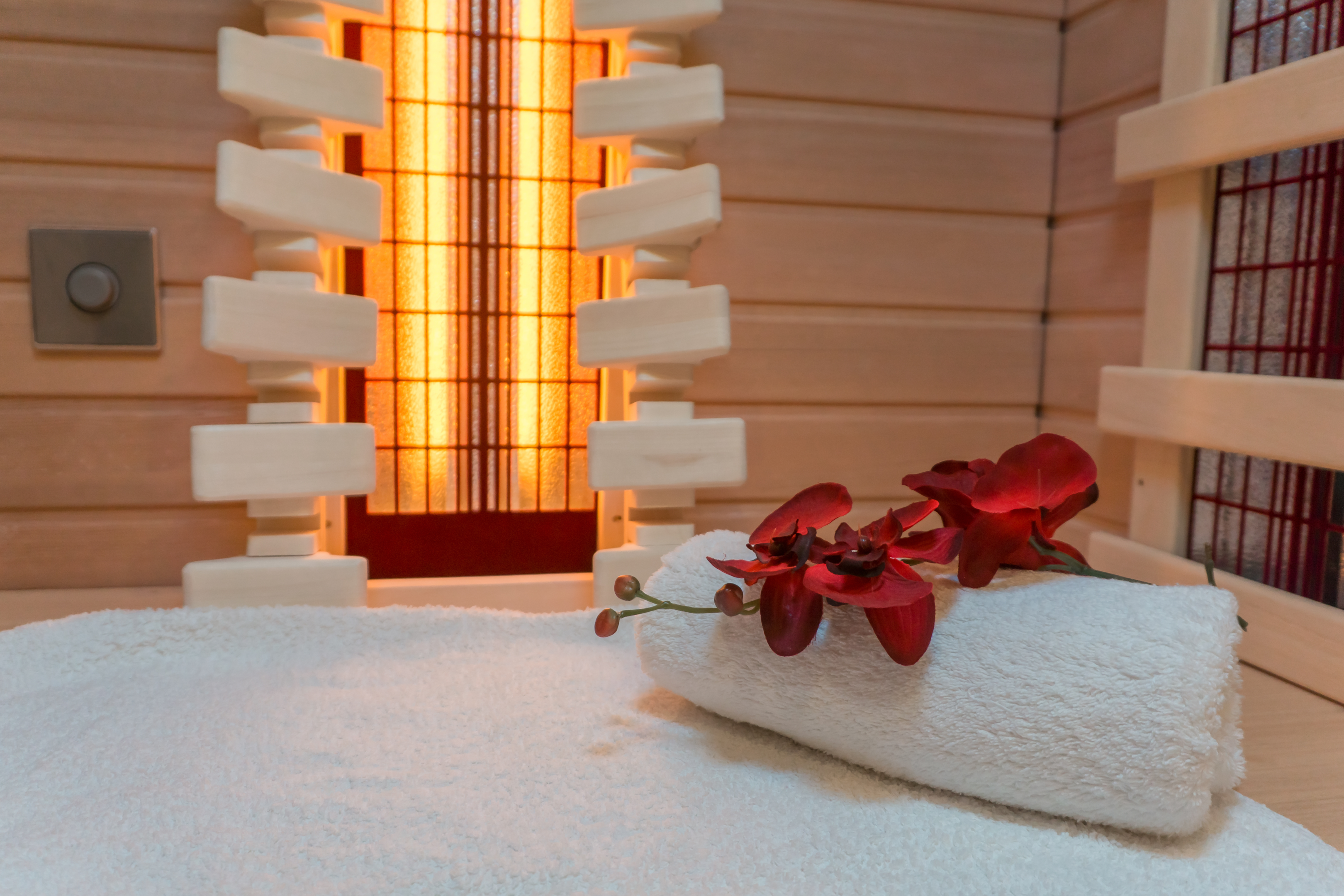 Infrared saunas are a more contemporary take on traditional saunas. These emphasize the heat aspect of a sauna over the humidity component. The result is an intense dry heat that can penetrate more deeply into the body. Unlike the traditional sauna, there is no steam, just rays that heat the body without raising the room's overall temperature.
The two most common types of infrared saunas are far-infrared and near-infrared. Far infrared saunas utilize rays that can't penetrate the skin and deeper tissues. Near-infrared saunas use beams that can go through the skin up to several inches deep, increasing their efficiency. A near-infrared system will generally improve the topical surface of the skin, whereas a far-infrared device aids in toxin discharge through copious sweating.
Is It Possible To Have An Outdoor Infrared Sauna?
Many sauna users wonder if they can put an infrared sauna outside, given the difference between a regular sauna and an infrared sauna. The answer is Yes! You may install an infrared sauna outside, but be sure it's the type suitable for outdoor usage. So, what is the finest outdoor sauna option for your home renovation project?
There are a few different types of outdoor infrared saunas. Here's a rundown of the saunas and outdoor options so you can figure out which one is best for you.
Outdoor Barrel Sauna
This is one of the most popular choices among outdoor saunas when it comes to the best outdoor saunas. This sauna may be used safely outside and has been constructed and tested to endure harsh weather conditions. Also keep in mind that barrel saunas require a 15 Amp power connection and must be installed on a firm, level surface. Adding a vista window to the design will provide it with an interesting aesthetic appeal.
Luna Outdoor Sauna
The Luna Sauna is a beautiful and spacious outdoor cedar sauna with modern appeal. The gently rounded corners not only give it an elegant yet practical look but also provide plenty of space on the inside! The lovely Canadian Western Red Cedar wood that this sauna comes in is both beautiful and long-lasting, with the scent that we all adore. The Luna outdoor sauna is a fantastic blend of form and usefulness, making it not only a fantastic sauna but also an excellent addition to your home.
Outdoor Cabin Sauna
Outdoor cabin saunas are available in a variety of sizes. They may also be customized to include a glass door, as well as additional windows or two based on the size of the sauna room.
If you're searching for a cabin sauna, a red cedar cabin sauna is a good choice. It's heat-resistant and highly insulating, making it an excellent material for saunas. For an outside sauna, clear wood is a superior option to knotty wood since it has a smooth, uniform appearance. You may also add a beautiful weather-proof cedar shingled roof to the sauna for an elegant finish.
Portable Sauna
A portable sauna works in the same way as a conventional outdoor sauna. Infrared radiation is used in these saunas rather than direct heat from an electric stove or wood burning stove. The only distinction between a portable and full-size sauna is that it must be put together before you can use it. You'll get a complete package that includes a tent-like structure in which to sit and unwind, as well as a regular electric power supply that warms the sauna.
Finding the right Outdoor Sauna for Your Home Renovation Project
Finding the right sauna for your outdoor area in a home renovation project does not have to be hard. The Sauna Life will make it easier than ever! We are on a quest to improve your health and general well-being through clear light infrared saunas, as well as red light therapy. If you're not sure what type of sauna would be best for your outdoor space or you need advice on how to add one to your home renovation project, contact us right away and we'll be delighted to assist.