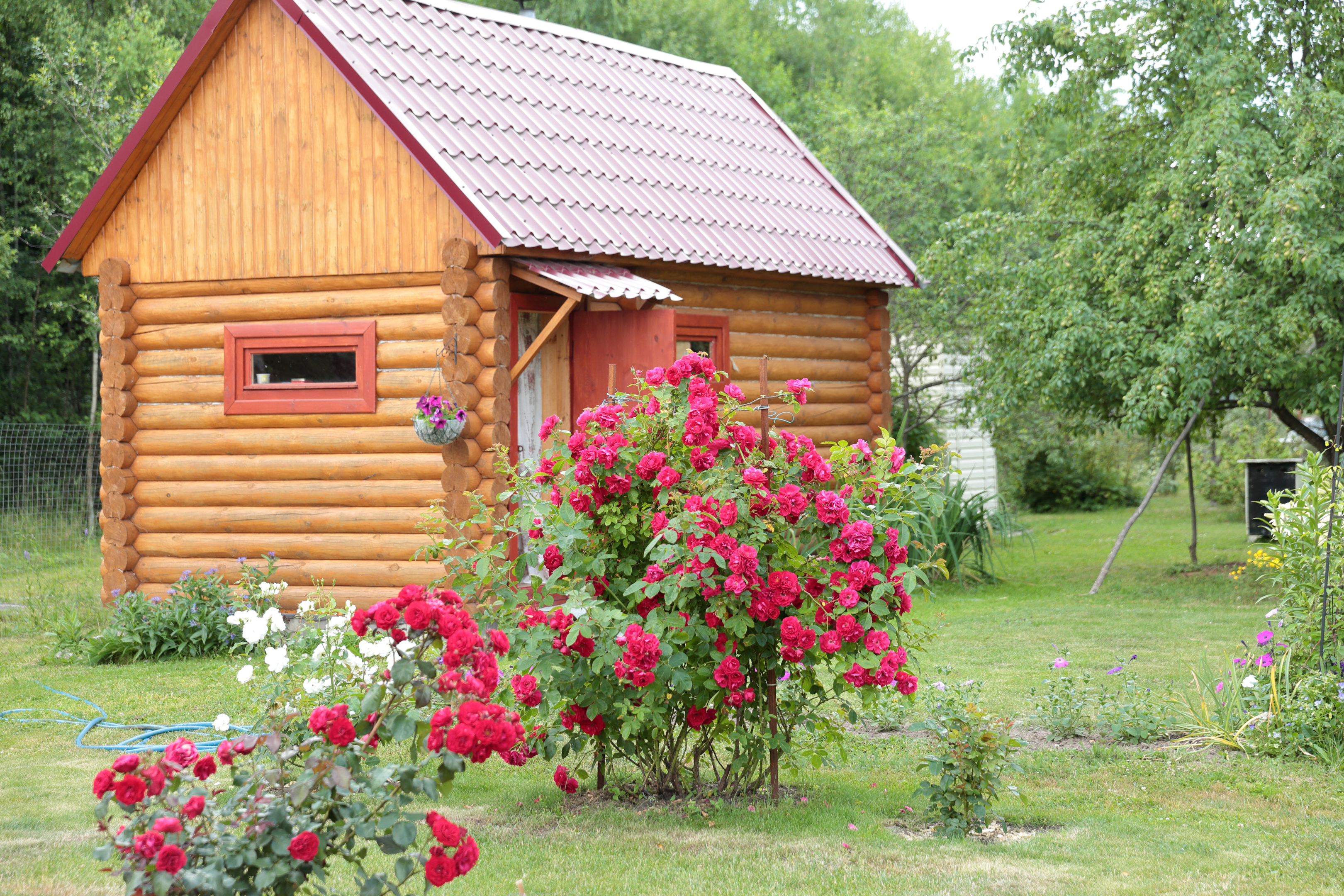 The outdoor sauna has existed in human culture since the second millennium, when it was used for survival and purification before evolving into a therapeutic sanctuary. The garden sauna's popularity has grown in recent years as people have looked for ways to relax and detoxify their bodies.
Saunas are now used for various health advantages, including improved circulation, increased blood flow, weight reduction, and deep relaxation. A sauna can also help flush toxins from the body and improve skin health.
From ancient times to modern times, the sauna has been used for various purposes throughout the world. On the other hand, indoor saunas are a more recent development that has been added to the sauna trend. The authentic sauna experience was more of an outdoor experience, leaving participants in touch with nature as they detoxified their minds, soul, and body.
Today, many people wish to replicate the natural experience of an outdoor sauna by adding a steam room to their gardens and backyards. If you're one of the many individuals who wonder how sauna usage began and what an outside ancient sauna experience was like, you may have a few questions. Here are all the details you need to know about an outdoor or backyard sauna to get a better idea of this new relaxation tool.
Saunas and Gardens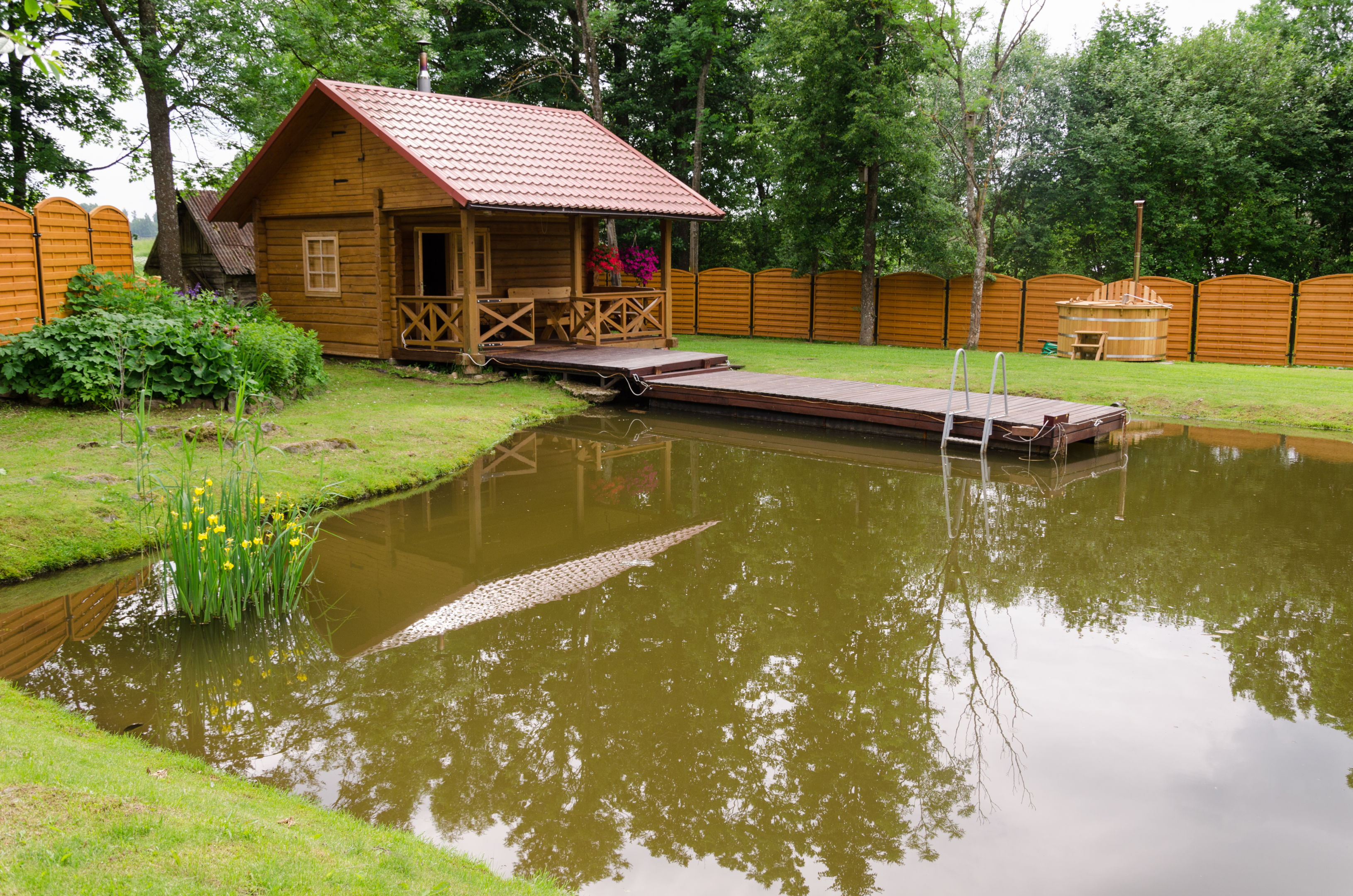 It was necessary to take cold showers or baths in Germany and Austria after a sauna session. This was followed by exposure to fresh air on a specially designated balcony or garden. In these sauna cultures, it was seen as a necessity because the steam has a beneficial influence on the body and was counterbalanced by a lovely exposure to the natural air and tranquility that came with seeing the garden's flora. The concept naturally led to the garden becoming a popular site for a traditional sauna since it created an ideal balance between the sauna effect and nature.
These principles have a great deal of relevance in current times, and they generally meet most people's health and well-being needs. The popularity of gardens and making lovely outdoor areas with simple access has grown due to all-too-common lockdowns. The sauna industry has also seen a boost in interest, particularly among consumers looking for outdoor garden saunas, and the reasons are not farfetched.
Gardens have a wide range of benefits for our health. Relaxation and stress reduction are two well-known health advantages linked to spending time in a garden. Green and open areas have also been related to enhanced social relationships and a sense of belonging, improving overall mental and physical health. This is similar to some of the health advantages of sauna bathing. One of the primary reasons people use the sauna regularly is because it allows them to find inner peace and mental balance much quicker. That is why today, many outdoor saunas are located in the context of a garden.
How Home Sauna Construction Works With Garden Architecture
It would help if you built a sauna in your garden rather than in your house because an outdoor sauna has a more natural atmosphere. You can enjoy the outdoors while you take your steam bath. It's also more difficult to convert an existing house structure into a sauna room than to build an independent sauna cabin there in your garden. You can have the feel of warmth and luxury in your backyard with a sauna. In addition, a garden sauna gives you time for relaxation, which is essential if we're talking about feeling rejuvenated from work or home life! The next and most crucial point to consider is where you should build your sauna in your garden.
For example, a corner is an ideal location for a barrel sauna in your garden. The construction of the sauna cabin will not affect your existing garden layout. Choosing a corner in your garden is a better option because it is essential not to detract from your home's original design when using an outdoor sauna. Selecting a corner will accomplish this goal.
However, if you have a lot of space in your garden, you may want to place the sauna cabin in the center with leading pathways to the sauna, a fantastic way to feature your new relaxation hub! In smaller gardens, a corner is a great place to have your outdoor sauna to save up space in your garden. Placing the sauna adjacent to your house is considered the most aesthetically pleasing location and the best spot to construct a sauna. This will keep the heat away from your home while still allowing you to enjoy a pleasant enough area for the sauna.
Creating a Backyard Sauna and Garden Arrangement That is Perfect For You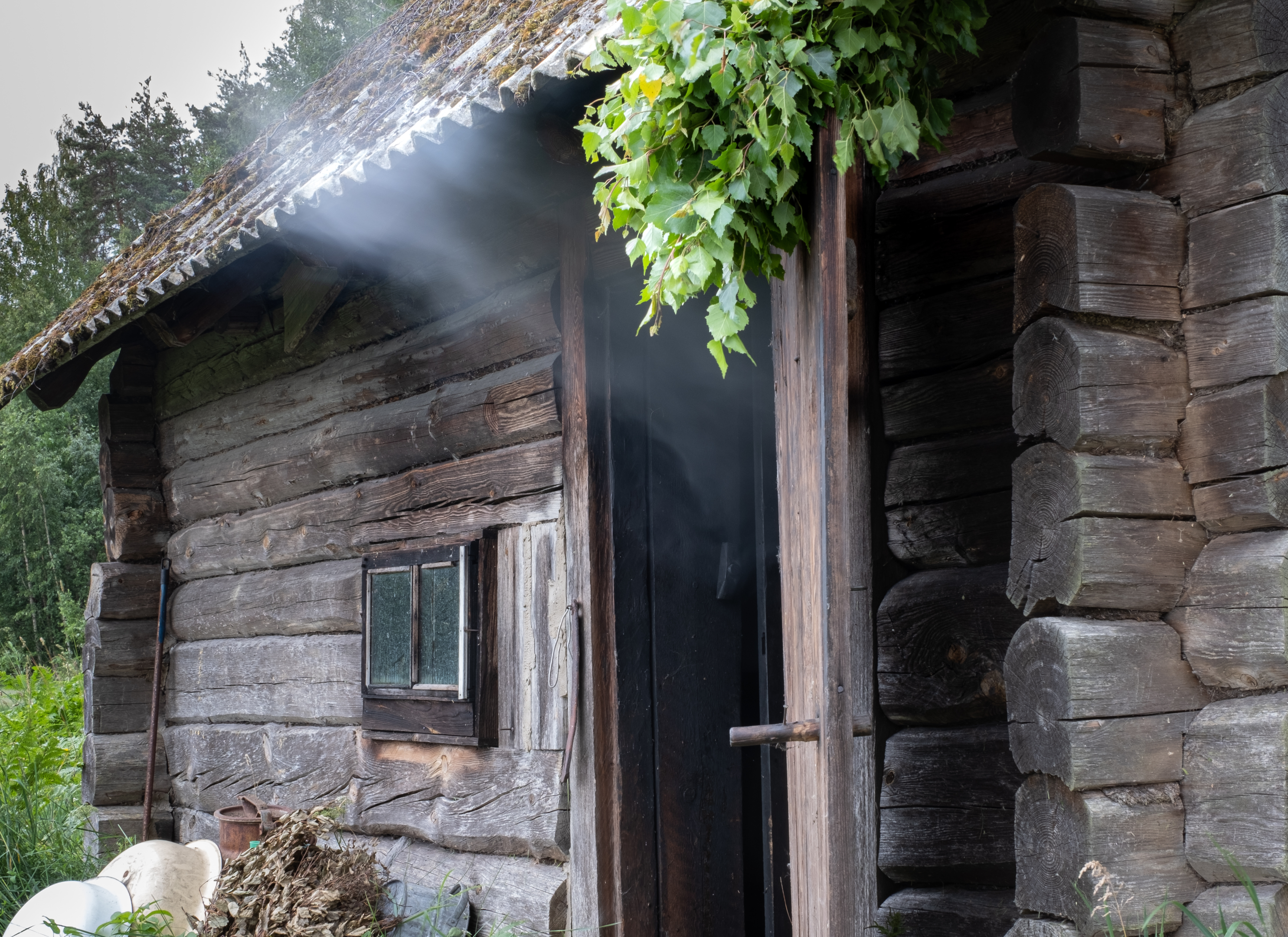 After choosing the ideal place in your garden for your sauna, there are a few more decisions to make to create the perfect sauna and garden arrangement in your backyard. They include:
Surface
To prevent the garden sauna from sagging, it should be placed on a sturdy foundation. A ground-deep, insulating foundation should be your option for a garden sauna. Depending on the size and weight, it is also possible to set up the outdoor sauna on a paved surface or utilize a screw foundation. To determine the ideal option for your garden, it is usually a good idea to seek expert advice on this matter.
Floor Plans
The floor plan for your garden sauna is entirely up to you! Do whatever suits you best – whether it's just the heated room or if you will like a relaxation and a shower area to be included in the design.
Recently, a sauna garden design with a relaxing area has been popular among homeowners. A garden sauna with a rest area and shower adjacent to the sauna allows you to cool down quickly after your sauna session and benefit from the therapeutic Kneipp effect. Whatever your decision may be, we strongly advise you to make a modest entrance area to hang your bathrobe and undress in a secure location.
Sauna Heater Options
Most garden sauna users prefer the traditional Finnish sauna since it gives a more authentic experience. For traditional saunas, you may use a wood-burning heater or an electrical heater to heat your sauna.
Wood-Burning Heater
Here are some factors to consider when purchasing a wood stove for your sauna:
To heat rocks, it utilizes firewood and a wood-burning stove.
There is no wiring required.
This sauna stove requires a chimney to operate.
Electric Heater
This style of sauna heater uses electric heat to warm the rocks and has the shortest heating time. The electric sauna uses heaters and control panels that are available in various designs, with displays for humidity levels, temperatures, and other information. The heaters and panels help to maintain the ideal temperature inside the sauna.
Injuries caused by the sauna's heat are the number one risk when using a sauna. Hence, electric heaters often need the required sauna kit to minimize their danger and insulation with a protective material to avoid burn injuries in the sauna.
Infrared Heaters
Heat therapy in these saunas is done using a more specialized, modern technique. These saunas function by radiating heat with infrared emitters rather than heating an entire space like a traditional sauna. This heat is absorbed by your body, causing you to sweat as a result.
These saunas are fantastic for detoxing your mind, soul, and body and are far more successful in this regard than conventional saunas. If detoxifying is your primary aim in purchasing your own sauna, the infrared sauna with a unique, radiant heating source is the model for you!
Remember that your sauna unit's quality will determine your overall sauna experience. It is critical to ensure you acquire your sauna and outdoor sauna kits from reputable quality-verified vendors. In addition, installing your outdoor sauna may need some preparation before the installation area can be utilized. Working with an experienced sauna installer is essential for optimum results.
The Role of an Outdoor Sauna in Your Home Renovation Project
Adding a sauna to your house is one of the best home remodeling ideas you could consider as a homeowner or reseller. It will add value to your home, but it can also provide you and your family with many health benefits. A sauna gives you a relaxing place to unwind in your own home and creates an inviting family corner for socializing. Furthermore, it becomes your preferred spot for personal enjoyment after a long day at work. More reasons why a garden sauna may appeal to you and your home renovation include:
It Has an Attractive Aesthetic Appeal
The garden sauna is an excellent addition to your yard. It looks nice, but it's also functional and can be used year-round! There are several sorts of saunas, such as a wood barrel sauna, an outdoor wood sauna designed like a cabin, and so on. These sauna designs add an attractive aesthetic appeal to the overall appearance of the backyard, making it more unusual.
It Enhances Your Outside Living Area
We all have a place in our hearts for patios, decks, and backyards. These outdoor living spaces are where we eat together as a family on lazy days or drink some beers while watching the sunset before bedtime! The addition of a Sauna will only make these gathering areas even more memorable with its invigorating heat that helps release tension after a long day.
Some build outdoor saunas next to a pool or hot tub, allowing them to alternate between therapies. Others position their sauna on the far end of the yard, effectively isolating themselves from it all. Whatever works best for you, a garden sauna will provide you and your loved ones with many advantages.
How Your Garden and Sauna Can Enhance Your Home's Value
A garden sauna is a fantastic addition to any property to increase house value. Like a hot tub, a sauna can also help improve your property's value. However, the inclusion of a sauna merely adds to the intrigue for an already interested buyer. Hence, if you want your sauna to be a positive contribution to the value of your house, you must make sure it's done correctly.
For example, your sauna should be customized to the amount of space you have in your garden. The presence of a large sauna in a small backyard will likely be unappealing to most purchasers. The sauna should be the appropriate size and placed correctly in your garden.
In addition, make sure your sauna is equipped with a beautiful relaxation area, such as a pool or hot tub. These landscape features have been found to go well with an outdoor sauna in increasing the value of any home.
Your Garden Sauna Needs the Right Partner
A sauna is a long-term investment. Before choosing what sauna manufacturer to select for your renovation project, you should think carefully. If you want the finest, Sauna Life is for you! All our outdoor saunas have met the criteria and expectations of our clients, and the reviews are proof!
You'll be glad you chose the Sauna Life for your garden sauna! Our high-quality product is made to meet YOUR specific needs so that it will fit perfectly in any space. With over three years of experience designing and building beautiful outdoor saunas, we know how to furnish the ideal sauna for your backyard! Your requirements and budget are considered before designing an excellent solution that works well within its limitations (such as size).
Contact Us
If you're building your first sauna, you may be wondering what it will cost, how to finance it, and how to order a prefabricated sauna. We'd be delighted to walk you through the step-by-step process.
We'll respond to your questions and address any concerns you may have. Contact us for a free consultation, and we'll help you move forward with your sauna journey.